50 and Fit after 20 Pound Weight Loss!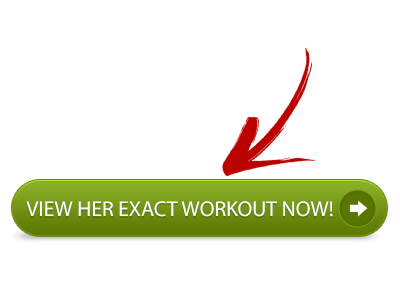 I am so proud of today's transformation story Debbie! Like many women in their late 40's, she started experiencing the signs of menopause. Her body was changing in ways that made her uncomfortable and she was gaining weight quickly. She knew she had to do something to stop this spiral. She no longer recognized herself in pictures, and wanted to get back to a place where she felt strong an confident, even as her body went through these changes. She learned of Hitch Fit from a friend, but thought maybe she was too old, or too out of shape to have success with one of our online training plans. Well, she was wrong! She finally decided to give Hitch Fit a try, and knew that it was time to get on track with healthy choices. 12 weeks later, after turning 50 during the course of her transformation, Debbie lost 21 pounds and 10% body fat! She hoped that one day she would be a Hitch Fit transformation success story..and here she is!! I'm so proud of Debbie, who is continuing her journey with me online, so you haven't seen the last of her! Way to go Debbie and way to represent for the 50 and Fit ladies!
Debbie's Before and After 50 and Fit Weight Loss Stats: 
Starting weight: 166
Ending weight: 145
Starting body fat: 40%
Ending body fat: 30%
Debbie's Before and After 50 and Fit Weight Loss Photos: 
Debbie's Story and Hitch Fit Review:
I spent the majority of my life never having to worry about my weight or what I ate and was able to stay fit and thin.  I didn't even start exercising until my 30's when I noticed I was gaining a little weight.  I was able to easily lose that weight just by working out a few times a week and making some minor food changes.  Fast forward to age 48, which was two years ago.  I started adding on some extra weight and I was noticing some weight gain in my abdomen, which I never had to worry about before.  This is when I started working out more through some exercise classes and tried making changes to my eating habits. I was seeing results and feeling good about my progress, and then I started approaching menopause, and everything I knew about my body was changing.  I was tired, sleeping at every opportunity, I was moody, I was eating whatever I wanted, and I was gaining weight at an alarming pace.  I gained 30 pounds in 4 months and was sporting an extra 6 inches around the waist.
So, I joined a gym again and was determined to make changes.  I started meal prepping and eating healthy – well mostly.  I still wasn't willing to give my eating out and meeting friends for "a drink".  I just thought I would work out more to offset the calorie intake, or take lots of supplements that guarantee quick weight loss, which, yes, I fell victim to (don't be that person).   I wasn't gaining any more weight but I wasn't losing weight either.  I saw the number when I got on the scale, I knew I was buying larger clothing, but I was still in denial about how I looked – until I saw a picture of myself taken with my dear friend – while we were out eating and drinking, of course.   I was in shock. I didn't know that person.  I wanted the old me back and I realized at that point that I had to make some serious changes in my life.  I wasn't about to give in to the notion that this is just what happens at middle age and there is nothing you can do about it.
I first heard about Hitch Fit many months before I signed up. My friend Ashley Goodin, who completed an online Hitch Fit program with incredible results, told me about the program when she started it.  Initially when I heard her talk about the program, I thought I could never have the results she did because I was much older and more out of shape that she was, and honestly I was not willing to give up my bad food choices.  So, I just continued going to the gym, doing some cardio and guessing what I should do for weight training.  Still, no results after many months.  Once I saw that picture of myself with my friend, I got online and looked at Hitch Fit again.  I contacted my friend Ashley with some questions about the online program and she told me how great the program was, how wonderful Diana was, and how Diana would be there for me during the entire process.  Ashley told me that the program was worth it and I should go for it – so I did!  I got online and signed up.  I told my sister about the program and she decided to sign up also.  I knew we would keep each other accountable during the process so I was excited that she was doing the program along with me.
I started my 12 week program in April.  The workout plan and the meal plans Diana created for me were simple and easy to comprehend, but definitely a huge change for me!  Luckily, Hitch Fit provided me with all the information I needed for success right from the start.  I began prepping all my meals to make sure I had no excuses about following the food plan.  This was really one of the most crucial things for me.  I'm a bit lazy sometimes when it comes to preparing food, okay, most of the time.  So, I knew that I had to be prepared to stay on track or I would end up grabbing readily available food, which usually ends up being something unhealthy.  The workouts were really tough at first because I was not used to pushing myself at the gym. But I just did the absolute best I could at the beginning and then each day I told myself I would do at least one more rep or one more minute. Soon I was able to do my entire workouts and I was enjoying going to the gym.  I began planning my schedule around my workouts rather than working out if I had time.  I was determined to reach my goal.  Within 2 weeks, I was regaining energy, and the inches and the pounds were already coming off. I knew at this point that the only thing that could stop this process from working would be myself.  I decided that I wasn't about to let that happen. I even told my sister early on that it would be great to be one of those Hitch Fit success stories. Well here I am!
I endured a vacation during my 12 week program, but managed to get some of my workouts done and made the best food choices possible on the trip. It wasn't easy, but it helped me understand how I will need to make food choices once I complete this program.   Also during my program, I had a girls' weekend out of state with two of my best friends. My friends were so sweet in supporting me while I carried my food cooler around with me so I would eat correctly.  My dear sweet friend Cheryl even made dinners that specifically to fit into my meal plan.
By the time I finished the 12 week program I had lost 21 pounds and almost 10% body fat.  I never ever imagined that I could have lost that amount of weight at this point in my life, especially in that amount of time.  Most of the clothes I bought last year are now too big and I even wore a bikini on my beach vacation!
The program was definitely challenging but my friend Ashley was right – it was worth it!  Diana was always there to support and encourage me along the way and answered any questions I had.  The program taught me so much about eating correctly, not only for losing weight but for staying healthy and fit from this point forward.  Since changing my eating habits with this program, I now have all my energy back, have less aches and pains and, I am just a happier person.  When I started the strength training on this program I felt fat, embarrassed, weak and awkward at the gym.  Now I feel like a beast in the gym!  This program really has empowered me beyond my expectations.
My goal for the future is to achieve yet another level of fitness. My goal initially coming into this was to just lose 30-35 pounds.  While I still want to lose more weight, it's no longer just about the scale weight, it about being healthy and fit, and who knows, maybe one day I'll see those packs in my abs.
I turned 50 in June and I am determined to defy the odds stacked against me as a middle-aged woman.  I am looking forward to completing another Hitch Fit program and becoming healthier and being in the best shape of my life!
Program Choice: Lose Weight